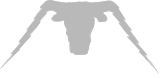 Welcome To Bullard Siding
Your Tyler Vinyl Siding Company
Located in Tyler, Texas, Bullard Siding has been helping East Texas with home improvement needs since 1946.
We offer a wide range of products and services to assist with your home improvement vision. In addition to a large selection of vinyl siding products, we offer vinyl windows, insulated sunrooms, screen rooms, patio covers and enclosures, lattice and pergola structures, storm doors and screen doors, columns, shutters, sunscreens and more...we also have an in-house screen shop which allows us to repair or replace window screens.
If you are going to invest in your home, invest with someone you can trust, like Bullard Siding Co., Inc.
Bullard Siding Company services the following areas: Tyler, Whitehouse, Lindale, Mineola, Athens, Jacksonville, Palestine and most of East Texas.
Contact Us to get a free Estimate